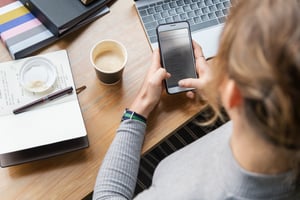 It's that time of year again! The Cambridge Times is currently hosting the Readers' Choice Awards. This is your chance to nominate and vote for your favourite businesses and services in Cambridge, Ontario.
Liberty Staffing Services is an independent staffing agency with 10 branches throughout Ontario. We first opened in Cambridge in 1999. We have been servicing the Cambridge area for 20 years! Liberty Staffing offers general labour, warehouse, and office jobs in temporary, temporary to permanent, and permanent opportunities.
If you have used our services in the past to find employment, we hope that you will consider nominating us in the Employment Agency category. Last year, we won platinum (second place) in the Employment Agency category.
Nominating a business/service is quick and easy to complete.
To Nominate Us:
1. Visit the Cambridge Times Readers' Choice Awards for 2019.
2. Click the nominate button beside Liberty Staffing Services.
Thank you for taking the time to nominate our agency! We appreciate your support. Contact us at (519) 624-2877 if you have any questions.