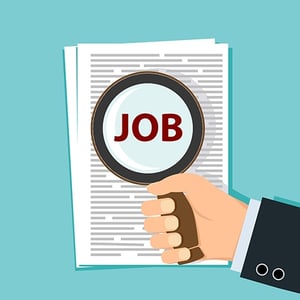 Searching for a job can be frustrating and time consuming. Finding the right position could take weeks, even months. And it can be discouraging to send resume after resume and not receive a response back from a potential employer. So what can you do to increase your chances of landing a job?
Register with an employment agency. Liberty Staffing Services is an employment agency with ten office locations across southwestern Ontario. We offer employment opportunities in warehouse, industrial, and office sectors.
If you are currently looking for work in a warehouse, industrial, or office setting, we encourage you to use our services to find employment. Here are a few reasons why you should partner with us.
1. Access to Hidden Networks
We have access to hidden networks. For example, we receive orders from companies who are interested in staffing their business. When a business uses our staffing services, often the company does not post any advertising for their available positions. Our job is to find them qualified workers quickly based on our database of employees. Therefore, Liberty Staffing has the inside scoop when it comes to new job opportunities within the community.
Liberty Staffing Services currently as multiple opportunities available. Contact us today for more information.
2. No Binding Contract
Liberty Staffing does not have a binding contract. This means that you are welcome to register with other employment agencies while you work with us. We want you to find employment as quickly as possible, so it's in your best interest to apply to multiple agencies at the same time. This will increase your chances of landing a job that you want. Liberty Staffing Services has your best interests at heart.
3. Weekly Pay
Not all employment agencies offer weekly pay. If you are a current assignment employee of Liberty Staffing Services, you will be paid every Friday by cheque or direct deposit. This is a great option for employees seeking financial gain quickly.
4. Referral Reward Program
Did you know that Liberty Staffing Services offers a referral reward program? It's true! If you are an applicant/assignment employee of Liberty Staffing Services, and if you have a friend or family member who is looking for work, refer them to our business. The referred individual must work a minimum of 200 hours, and you could receive a $100 reward.
Liberty Staffing Services loves referrals. Refer someone to us today!
5. Temporary and Permanent Job Opportunities
Whether you are looking for a daily assignment, or an ongoing position, Liberty Staffing Services can help you out. We offer temporary, temporary to permanent, and permanent job opportunities. One of our friendly and professional staffing representatives will conduct a brief interview with you when you come in to register. This is so that we can find out what type of work you are looking for. Our goal is to find the right fit for you.
Register with Liberty Staffing Services today! We will help you find a great job opportunity. For further information regarding our registration process, please contact an office location most convenient for you.