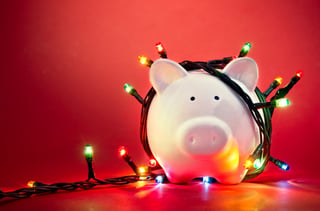 With being two months away from the holiday season, it may be time to think about taking on a temporary job. After all, the holiday season can be expensive. For some, the holiday season can be stressful because of financial instability. Gaining a temporary job can relieve some of this stress. Here are a few reasons why you should register with Liberty Staffing this upcoming holiday season.
1. Extra Income
It's always nice to have extra money handy, especially during the holiday season. That's why it's a good idea to gain employment. Liberty Staffing offers opportunities in office, warehouse, and industrial sectors. We have many great opportunities throughout southwestern Ontario.
2. Weekly Pay
Liberty Staffing Services pays out employees on a weekly basis. We pay out every Friday. This means you will receive a paycheque each week that you work with us. Gaining extra income each week will help with your financial situation.
3. $100 Referral Program
Did you know that we offer a referral reward program? Register with Liberty Staffing and refer a friend and you could be eligible to receive $100. To receive this promotion, the referred individual must work a minimum of 200 hours.
4. Jobs That Fit Your Schedule
Whether you're looking for a weekly opportunity, or a daily assignment, Liberty Staffing will work with your needs and requirements to find the perfect job for you. Your happiness is important to us.
5. Easy Access to Jobs
Liberty Staffing has access to hidden networks and a variety of job opportunities. When you register with us, jobs will be at your fingertips. Instead of applying to job after job, Liberty Staffing will do this on your behalf. We will contact you to offer multiple jobs.
If you are looking for work this holiday season, come in and register with us. There's no fee. Contact us to get started. We would love to hear from you!