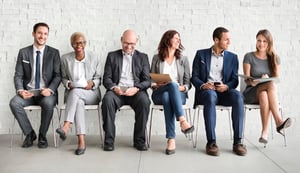 2019 is well underway. There's still time to cross off at least one resolution from your list. After all, it's only February. If one of your new year's resolutions is to find a new job, now is the perfect time to start looking.
February may seem like a slow month for company's to be hiring, but that's not completely true. Companies are currently gearing up for the spring and summer months, which are typically busy seasons for most businesses.

Don't miss out on these fantastic career opportunities. Start 2019 off right with a great job through Liberty Staffing Services.
Apply to Liberty Staffing Services
Liberty Staffing is an independent staffing agency first established in 1999. We have ten networked offices throughout Ontario. Whether you're looking for something temporary, or permanent, Liberty Staffing Services can help. We provide general labour, warehouse, industrial, and office jobs in temporary, temporary to permanent, and permanent opportunities.
We take the time to get to know you and your requirements to ensure that we find the best fit for you. Your happiness in your professional life is what's most important to us.
Why Partner With Us?
Job hunting is stressful and time consuming. Looking for employment is a full time job in itself. At Liberty Staffing Services, we do the leg work for you. Instead of applying to multiple job advertisements, and following up with your applications, we do that on your behalf. All that you have to do is come in and apply!
By applying to our agency, you'll be granted access to multiple career opportunities instantly. Some of our job opportunities are not posted on public advertisement sites, giving you a leg up on the competition.
Liberty Staffing has no binding contract (meaning that you can register with us, as well as apply to other agencies). Also, there is no fee to use our services as a job seeker (this is a common misconception of most staffing agencies).
Getting Started
Ready to apply with us? Your first step is to come into a Liberty Staffing branch nearest you for an interview. Bring in photo ID, proof of your SIN, and an updated resume. We will take it from there.
Contact us for more information. Liberty Staffing connects great people with great jobs!