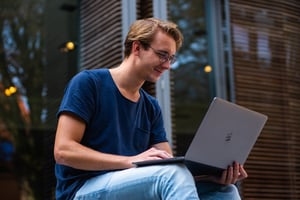 If you're currently a student on school break for the summer, it's a good idea to gain a summer job. After all, schooling is expensive in Ontario, Canada, and it's best to pay off your school loans as soon as possible to avoid interest fees.
Most colleges and universities provide a four month school break for students. Earn some money on your school break by taking on a temporary job with a staffing agency, like Liberty Staffing.
Liberty Staffing Services offers general labour, warehouse, and office positions in temporary opportunities. We will work with the type of job, shift time, and pay that you are looking for. Our goal, at Liberty Staffing, is to ensure that you are happy at your work assignment. We will try our best to find you the job of your dreams.
Here's why you should apply to a staffing agency, like Liberty Staffing Services, in order to find summer work.
Access to Hidden Jobs
Since our client companies have partnered with us to recruit staff for their business, the companies don't normally publicly advertise their open positions. Also, since we are a staffing agency, we do not always advertise the positions that we are recruiting for on job sites because we have a candidate pool that is ready to work. Often times, there's no need for us to post positions because we have qualified candidates who we can call for work.
If you apply with Liberty Staffing, you'll have a leg up on the competition because you won't be competing for jobs with hundreds of candidates like on Indeed or LinkedIn. If a position becomes available that fits what you are looking for, we'll call you.
Jobs Available in Your Geographical Area
Whether you're looking for work in Arthur, Brampton, Cambridge, Guelph, Kitchener, London, Mississauga, St. Catharines, Stratford, or Woodstock and surrounding areas, Liberty Staffing can help. We offer general labour, warehouse, and office roles in these geographical locations.
Summer Jobs That Fit Your Schedule
A lot of the job opportunities that we have available are temporary positions. These positions can be full time or part time (depending on the opportunity). The great thing about a temporary position is that it allows you great flexibility. We will work with your schedule.
If you have planned a vacation for a few days in the summer, no need to worry. Just give us a heads up a few weeks in advance, and we can let the client company know.
Ready to apply with us? Start our online application here (if you haven't already done so). Then, contact your nearest Liberty Staffing location for the next steps. We connect great people with great jobs!