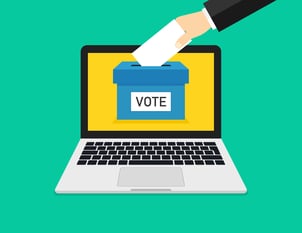 The Waterloo Chronicle Readers' Choice Awards for 2022 is currently underway! We've been nominated in the Best Employment Agency category. Please vote for us!
Liberty Staffing Services is an independent staffing agency with multiple branch locations across Ontario. We help job seekers find work. We offer general labour, warehouse, industrial, manufacturing, and office jobs in temporary, temporary to permanent, and permanent opportunities.
If you've used our services in the past to find work, we hope that you'll take some time to vote for us as the Best Employment Agency in Kitchener/Waterloo!
To Vote:
1. Visit the Waterloo Chronicle Readers' Choice Awards here.
2. Click the "vote" button beside Liberty Staffing Services.
3. Register or sign in to vote. Then click the "vote" button again.
Thank you for your support!
Looking for Work in Kitchener/Waterloo?
Are you looking for work in Kitchener/Waterloo, Ontario? Liberty Staffing can help! We connect great people with great jobs. We are currently hiring for a variety of positions. Check out our job board and apply with us today! Start our online application. Or contact us anytime for more information.
Call/text:
(519) 742-2011
Email:
libertykitchener@gmail.com
Visit:
625 King Street East, Suite 2A
Kitchener, Ontario N2G 4V4