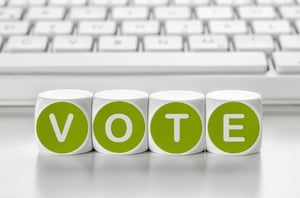 It's that time of year again! We are asking for your vote in the annual Brampton Guardian Readers' Choice Awards. This year, Liberty Staffing's Brampton office has been nominated in the employment agency category.
This is your chance to vote for your favourite businesses and services in Brampton. If you have used our services in the past to find a job, or to staff your business, please vote for Liberty Staffing as the best employment agency in Brampton, Ontario.
There are two sides to our business. Liberty Staffing offers general labour, warehouse, industrial, and office positions to job seekers. We have temporary, temporary to permanent, and permanent positions available.
Our agency also offers flexible staffing solutions to businesses in the Brampton area.
Voting is simple and easy to complete.
To Vote:
1. Visit the Brampton Guardian Readers' Choice Awards website.
2. Accept the terms and conditions, and enter your contact information on page 1.
3. On page 4 of the survey, titled "Best Business or Service", scroll down to the "Employment Agency" category. Select Liberty Staffing.
4. Click the "next" button until you complete the survey.
Thank you to all who vote in this contest. We appreciate your support.
Voting ends on Sunday October 28, 2018 at 5pm.