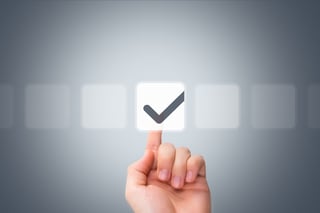 Have you used our services in the past to gain employment? If so, we need your votes! The Cambridge Times is currently holding their annual Readers' Choice Awards. Liberty Staffing has been nominated in the Best Employment Agency category.
Please vote Liberty Staffing for Best Employment Agency in Cambridge, Ontario! Liberty Staffing has been in business since 1999. We offer temporary, temporary to permanent, and permanent job opportunities in office, warehouse, and industrial sectors in the area. Liberty Staffing takes the time to get to know every employee that walks through our door to ensure that we find the right opportunity for you!
Voting is simple and quick to complete.
To Vote:
1. Visit the Cambridge Times Readers' Choice Awards survey.
2. Click on the "Vote" button beside Liberty Staffing.
3. You will be redirected to a page which asks you to log in using a social media account or email. Please do so now.
4. Once you have logged in, select the "Vote" button again beside Liberty Staffing.
Thank you for your support of our business! Deadline to cast your vote is Sunday, October 8 at midnight.
If you are looking for work in the Cambridge area, call Liberty Staffing today at (519) 624-2877. We connect great people with great jobs!