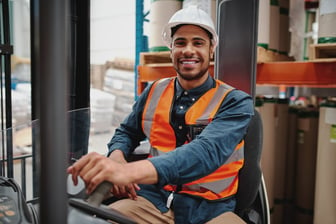 Are you looking for a Forklift job in Brampton, Ontario? Liberty Staffing is currently hiring!
Liberty Staffing Services is an independent staffing agency. We first opened in Brampton in 2010. Liberty Staffing offers general labour, warehouse, and some office jobs in temporary, temporary to permanent, and permanent opportunities in Brampton and surrounding areas.
Here's some information about the Forklift opportunities that we currently have available.
We're Hiring Forklift Operators
Liberty Staffing is hiring the following Forklift positions:
- Raymond Reach
- Counterbalance
- Order Picker
Job Information
- Full time positions
- Starting A.S.A.P.
- Jobs located in Brampton and Vaughan, Ontario
Duties and Responsibilities
- Could be lifting up to 50 lbs
- Some general labour duties are involved
Apply Today!
Ready to apply to these great Forklift opportunities? Apply to Liberty Staffing Services today! We are accepting applications by phone only at this time, as our physical office is temporarily closed due to COVID restrictions.
To apply, contact our Brampton office today by calling (905) 799-8586.
1 Bartley Bull Parkway, Suite 11
Brampton, Ontario
L6W 3T7
Liberty Staffing Services connects great people with great jobs!