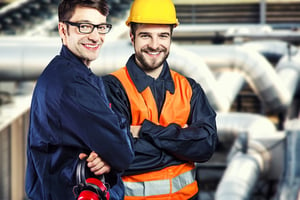 While many candidates may ideally prefer permanent work, there are many great reasons to take on a temporary job. If you are in the market to obtain a new career, consider taking on a temporary job. The positives outweigh the negatives. Here are five reasons why you should consider gaining temporary employment.
1. Flexible Hours
One of the perks of a temp job is that your hours will be pretty flexible. Temporary positions usually require candidates to work for a few days a week.
This will be ideal for those who are looking for something more permanent, as you have the ability to continue to look for work while you're working a temporary job. Why not take on a temporary job and earn some extra cash while you're looking for permanent employment? It's a win-win situation!
2. Gain New Skills
It never hurts to learn new things. When you take on any new job, you'll gain new learning experiences and skills. With this in mind, taking on a temporary job can very beneficial for your professional growth.
3. Work Experience to Put On Your Resume
Having a temporary job on your resume is better than having a large gap of time away from the workforce. Taking on a temporary job is great experience to put on your resume. You will be able to fill your resume with the new skills you've acquired while on the temporary job.
4. Work While You Look for Something Permanent
There's no harm in agreeing to work a temporary job until you find something more permanent. A temporary job can be very beneficial in this sense. You will earn some extra money and still be able to job search on your days off.
5. May Lead to Permanent Employment
A temporary job could become permanent, you never know. That's why it's a good idea to be open to working a temporary job. After all, if an employer likes you, they may decide to hire you on permanently. There will be no need to look for a permanent employment opportunity when that happens.
Ready to take on a temp job? If so, contact Liberty Staffing Services today! We offer office, warehouse, and industrial jobs in temporary opportunities. Liberty Staffing can help you find the job of your dreams.