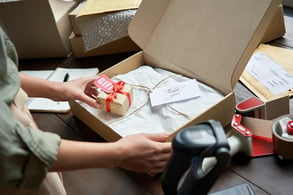 The holidays are fast approaching. Are you looking for work this holiday season? Lots of people seek additional work in order to earn some extra money for the holidays. After all, there are gifts, food, and potential travelling expenses to pay for during the holiday season. Instead of stressing over bills that you'll have to pay, why not obtain some extra work, or gain a new job, this holiday season?
Liberty Staffing Services is an independent staffing agency with multiple branch locations across Ontario. We help job seekers find local employment. Whether you are looking for a temporary, temporary to permanent, or permanent job opportunity, Liberty Staffing can help. We offer general labour, warehouse, industrial, and office jobs.
Here's why you should apply to a staffing agency to find work this holiday season.
Jobs in Your Area
Liberty Staffing Services offers jobs in your geographical area. So if you're looking for work near where you live, we can help! Whether you take public transportation, or you have a car, Liberty Staffing can help you find local work. We offer job opportunities in and around Brampton, Cambridge, Guelph, Kitchener/Waterloo, London, Stratford, and Woodstock.
Temporary Positions
If you're looking for temporary (or contract) work this holiday season, we've got you covered. Liberty Staffing has a variety of temporary job opportunities currently available. Check out our job board.
The great thing about obtaining a temporary job is that you'll earn the extra money that you need for the holidays, and you'll also gain valuable work experience to add to your resume.
Flexible Hours
We offer job opportunities that fit your schedule. Some of our temporary jobs offer flexible hours. Some jobs you even have the opportunity to choose which shift you would like to work!
Whether you're looking for a day, afternoon, or night shift, we can help. We mainly provide full time opportunities, but do offer some part time work. Let us know what you're looking for, and we can match you with an employment opportunity that fits your criteria.
$100 Referral Bonus Program
Did you know that Liberty Staffing offers a great $100 Referral Bonus Program? It's true! If you're registered with Liberty Staffing, and you refer a friend or family member to apply with us, you could earn $100!
Your referred friend/family member must provide your name when they apply with us, and they must work a minimum of 200 hours, in order for you to gain the $100 Referral Bonus.
Our Referral Bonus Program is a great way to make some extra money. Not only will your friend/family member gain a great job, but you'll be rewarded $100 for referring them to apply with us. It's a win-win situation!
Apply Today!
Ready to apply with us? Start our application online, then contact your nearest Liberty Staffing branch location today! We connect great people with great jobs!