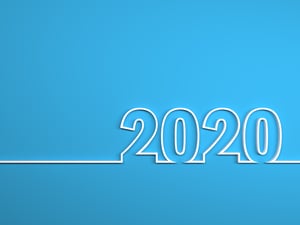 Liberty Staffing Services is an independent staffing agency with 9 branch locations across Ontario. We provide general labour, warehouse, and office jobs in temporary, temporary to permanent, and permanent opportunities. We also provide flexible staffing solutions to local businesses. We celebrated 20 years of business in 2019.
As 2019 comes to an end, we would like to take some time to thank our employees out working on assignment, and our clients who have partnered with us to help staff their business. You've made 2019 a great year for us!
To Our Assignment Employees:
Thank you for coming in and registering with our agency. There are a lot of agencies out there, and we appreciate you choosing Liberty Staffing for your employment needs.
Most importantly, thank you for going out to work for us! Your hard work and dedication does not go unnoticed. Without you, we wouldn't be where we are today.
Also, we appreciate when you refer your friends and family members to apply with us. Liberty Staffing offers a great $100 referral bonus. If you know someone who is looking for work, and legally able to work in Ontario, have them come in to register with us. If the referred person works a minimum of 200 hours with us, you will gain $100 for your referral! There is no limit to how many people you can refer.
Here's to your professional success in 2020!
To Our Clients:
First, thank you for choosing Liberty Staffing as your designated staffing provider. We have loved partnering with you to help staff your business. The recruitment process takes time and money, and we are happy to help you hire the right people for your business.
We appreciate your communication with us, and your willingness to hear about our staffing solutions.
Wishing you all the best for your business this new year. Liberty Staffing Services looks forward to continuing to provide you with exceptional staffing solutions in 2020!