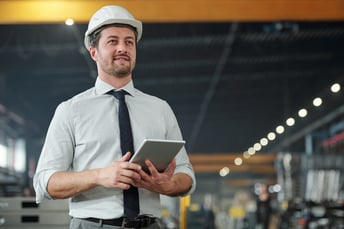 Are you looking for a great job opportunity in London, Ontario? Liberty Staffing Services is currently recruiting a Product Planner on behalf of our client, an automotive company, in London.
Liberty Staffing Services is an independent staffing agency with multiple branch locations across Ontario. First established in 1999, we help job seekers find employment, and provide local companies with flexible staffing solutions. We connect great people with great jobs!
Here's more information about the Product Planner position that we currently have available.
Shift: Days, Monday to Friday
Paying: $19.25 per hour
Status: Permanent role
Job Description:
- Provide superior customer service in a growing manufacturing company working with external Vendors as well as internal Production and Quality team
- Process orders from start to finish using MRP system
- EDI or phone orders to ensure timely releases of purchase orders
- Develop Master Production Schedule (MPS) based upon available capacity and materials availability
- Arrange the return and disposition of vendor supplied product working with Quality Manager
- Ensure accuracy of order processing and scheduling - strong attention to detail required
- Maintain accurate and up to date MRP records
- Ensure accurate data entry of part numbers and purchase orders
- Expedite and/or de-expedite incoming materials based on availability
- Assist vendors in capacity planning as required
- Assist in the introduction of new product
- All other duties as assigned
Requirements:
- Must have 1 - 2 years of experience in auto releases
- Experience in Product Planning using MRP system
- Experience with Plex software system is an asset to this role
- College Diploma or University Degree with a focus in Supply Chain and Logistics
- Excellent computer skills required
Apply Today!
If this sounds like the perfect career opportunity for you, apply with us today! Contact our London office at (519) 453-9021, and send an updated resume to Chrystyna at: chrystynav@libertystaffing.ca