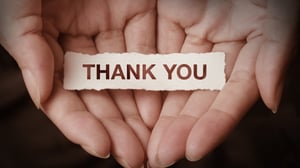 With the emergence of COVID-19, many things have changed in our world: how people interact, how businesses function, the fluctuation in the economy, job security, and (most importantly) people's health and well-being. This has been a difficult time for everyone around the world. Now, more than ever, we must look out for one another, be kind, stay safe, and help others as best as we can.
Liberty Staffing Services is an independent staffing agency with multiple branch locations across Ontario. We provide flexible staffing solutions to businesses in the area, and help job seekers find work.
As a company, we would like to take some time and say thank you to front-line workers across the world, and particularly to front-line workers in Ontario, Canada.
Thank You Front-Line Workers
Thank you to everyone who is working tirelessly around the clock in order to help and protect others. Thank you for risking your life to save ours. Thank you to healthcare workers, first responders, postal workers, delivery workers, grocery store clerks, sanitizers, custodians, delivery workers, warehouse workers, waste management, truck drivers, and all other essential workers.
We are so grateful and thankful for all that you do!
Thank You to Our Assignment Employees
We would also like to personally thank all of our assignment employees that are currently out working for us during this pandemic. Thank you for working hard, providing your skills, and providing so many of us with essential items and services during this difficult time. Liberty Staffing Services appreciates you!
Please continue to wear personal protective equipment, wash your hands regularly, and continue to socially distance yourself at work. Your safety is our number one priority.
Stay safe and stay healthy, everyone.