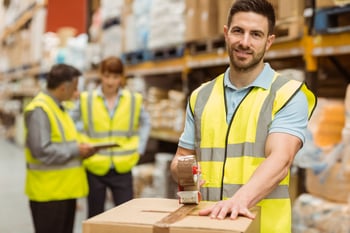 Are you looking for a great job opportunity in Milton, Ontario? Liberty Staffing Services is currently hiring General Labourers on behalf of our client in Milton.
Liberty Staffing is an independent staffing agency with multiple branch locations across Ontario. We help job seekers find employment. There is no cost to use our services as a job seeker. If you're looking for a general labour, warehouse, or office job in a temporary, temporary to permanent, or permanent opportunity, Liberty Staffing can help. Apply with us today!
Here's some more information about the General Labour jobs that we currently have available in Milton.
Location:
High Point Drive in Milton
Pay Rate:
$18.84/hour
Shifts Available:
Morning Shift:
Monday - Friday from 7am - 4pm
Afternoon Shift:
Monday -Friday from 3:30pm - 11pm
Job Duties:
- Packing, cleaning, building crates
- Lifting 50lbs
Apply Today!
If this sounds like the career for you, apply to Liberty Staffing Services today! Call or email us, as our office is temporarily closed due to COVID restrictions.
Call: (905) 799-8586
Email: bramptonliberty@gmail.com