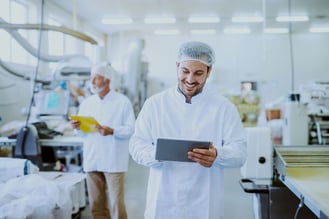 Are you looking for a great job opportunity in Brampton, Ontario? Liberty Staffing is currently hiring Spice Machine Operators for our client.
Liberty Staffing Services is an independent staffing agency with multiple branch locations across Ontario. We help job seekers find local employment. Our services are free to use for job seekers.
Here's some information about the Spice Machine Operator job.
Working Hours: Full time, 7am - 3:30pm
Pay: $16.18 per hour
Status: Temporary to permanent job opportunity
Job Duties Include:
- Sealing bags of spices. Once they are blended, palatalizing them.
- Dumping raw ingredients into production equipment.
- Operating equipment for the production of finished goods.
- Hosing down the machines after usage.
- Must ensure that products meet specifications by following mixing instructions.
- Must accurately weigh raw materials.
- Online product testing as required.
Requirements:
- Must be capable of lifting 55lbs on a repetitive basis.
- Must be comfortable tolerating strong odours (as the company deals with spices).
- All applicants must be available for full time, ongoing work.
- Must be bondable.
If this sounds like the right career opportunity for you, apply with us today! We are looking for candidates as soon as possible.
To apply, please call Liberty Staffing at (905) 799-8586.