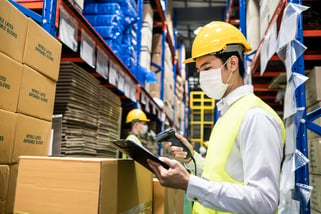 Are you looking for a great full time job in Cambridge, Ontario? Liberty Staffing is currently hiring Warehouse and Order Picking Associates!
Liberty Staffing Services is an independent staffing agency with multiple branch locations throughout Ontario. First established in 1999, we've been connecting great people with great jobs for over 20 years. We help job seekers find work, and offer flexible staffing solutions to local businesses.
Here's some information about the Warehouse and Order Picking jobs we currently have available.
Pay Rate: $16 - $17/hour to start
Shift: Day or afternoon
Openings: 15
Job Duties:
- Picking and preparing orders for shipment
- Use an RF scanner
- Assist with loading and unloading materials
- Assist with inventory and organization
- Complete paperwork as required
- General cleanup and other duties as assigned
Qualifications:
- Experience in a similar role is an asset
- Must be able to lift up to 50 lbs. on a regular basis
- Ability to follow instructions and work with minimal supervision
- Must be available for full time employment
Apply Today!
Does this great job opportunity sound perfect for you? Apply with us today! Email us your resume and call Liberty Staffing Services right away.
Email: liberty.cambridge@gmail.com
Phone: (519) 624-2877
We look forward to hearing from you!