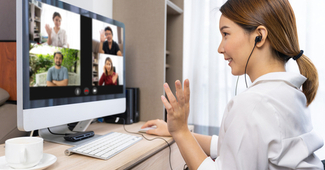 If you're looking for a general labour position, there are definitely things you can do to stand out from any other applicants who have submitted their resume.
Staffing agencies help workers find general labour jobs in countless industries! When you're ready for your next general labour assignment, get in touch with Liberty Staffing to learn more about how we can help.
1. Strengthen Your Resume
Your job application is the first thing that your potential employer will see about you. Let's think about what you want it to communicate.
You want to show that you are qualified for the job and capable of performing tasks as assigned. You also want to demonstrate that you have relevant job experience. Even if you haven't worked in general labour before, you may have transferable skills from clubs, extracurricular activities, hobbies, or jobs in other fields.
Your resume has the potential to land you an interview, so pay close attention to detail when it comes to spelling, grammar, and punctuation.
2. Show Your Knowledge About What General Labourers Do
General labourers are people who perform tasks as assigned for their employer, including maintenance, moving/packing boxes, assembling products, janitorial tasks, cleaning, and more. They work with their hands and operate both machinery and hand tools.
Some good news: you don't have to have specialized training to get a general labourer position. Anyone who is capable of picking up new skills and performing basic labour tasks is a great candidate for a general labour job.
Before you go in for an interview, take a personal inventory of all the tasks and projects you have tackled that use general labour skills. That way, you can quickly recount examples of hard work and quick thinking that relate closely to the job you're hoping to do for the company interviewing you.
3. Prepare for an In-Person or Virtual Interview
Are you ready for your job interview?
A lot of job interviews are still taking place online, even though general labour jobs are done in-person and on-site. If this is your first virtual interview, don't forget to test out your technology connections in advance, dress professionally, find a quiet place to participate in the interview, and follow up when you're done.
An in-person interview is similar. Don't forget to abide by any local health guidance that is required at the time. If you are interviewing at a time when local health authorities are requiring masks, bring your mask and be prepared to abide by those rules.
4. Work with a Staffing Agency
A staffing agency (like Liberty Staffing) is a great resource in your job search for a general labour position. That's because staffing agencies connect employees with great employers. One of our main responsibilities is to match good candidates with great jobs. We succeed when long-lasting employment relationships are established between workers and businesses!
Working with a staffing agency alleviates some of the stress of finding open positions, identifying everything you need to apply, finding the right person to contact, and getting your foot in the door for an interview.
When you go through Liberty Staffing, we get to know you and your employment needs. Then, we vouch for you to our vast network of employers to help you find a job quickly.
We're Ready to Help!
Liberty Staffing is ready to help you find your next great general labour job! Whether this is a field you've worked in before or something you're eager to try for the first time, we have the connections you need to find you the job you want.
Contact us today to get started and take the next steps toward your career in general labour.