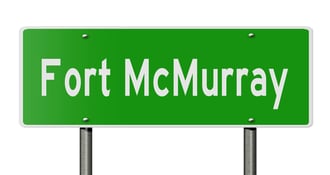 The Fort McMurray wildfire, which began in May and was officially declared under control in July 2016, is considered Canada's costliest disaster in history. The fire spread across approximately 1,500,000 acres of land, destroying homes, buildings, and forcing many Albertans to evacuate immediately. Many Albertans have since relocated to Ontario (Wikipedia).
While the wildfire ceased three months ago, Albertans are still in recovery. Liberty Staffing would like to extend a helping hand.
If you have recently moved to Ontario because of the Fort McMurray wildfire, and if you are looking for work to help get back on your feet, we invite you to come in and register with our agency. Liberty Staffing Services is an independent staffing agency, established in 1999, with 10 branches across southwestern Ontario. We are located in Arthur, Brampton, Cambridge, Guelph, Kitchener, London, Mississauga, Stratford, Waterloo, and Woodstock Ontario.
Liberty Staffing offers temporary and permanent job opportunities in office, warehouse, and industrial settings in Ontario. Pay rates are dependent on the job opportunity, location, and responsibilities of the job. Our Stratford and Woodstock offices, in particular, currently have the highest number of jobs with great pay rates.
In the past few months, we have had the opportunity to help many Albertans, who have relocated to Ontario, to find a job. We hope that we can extend the invitation to anyone out there who's still recovering from this unfortunate event.
Your first step would be to come in to one of our office locations and begin our registration process. It's easy and there's no fee. Liberty Staffing connects great people with great jobs! Contact us more for information.
Please be advised that Liberty Staffing offers job opportunities in Ontario, Canada, and we cannot help candidates in the moving process. Liberty Staffing does not guarantee work to everyone, but we will try our best to find the perfect job for you.