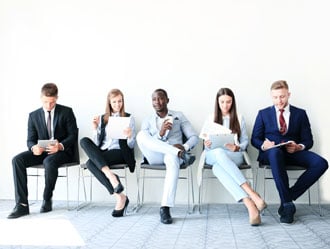 Every company will run into staffing problems at some point. Business can pick up suddenly, leaving you understaffed. Multiple employees can quit in the same time frame, leaving you to scramble to replace them. Employees may take vacations or go on parental leave. No matter the cause, you need to find a way to solve your company's staffing problems.
You could post ads and fill your vacant positions on your own, but that may not be the best decision for your business. In some cases, it makes more sense to partner with an employment agency. Here are five benefits of hiring an employment agency in Stratford, Ontario.
1. Save Money on Hiring
Are you worried that your business can't afford to work with a staffing agency? It's a common misconception that staffing agencies are very expensive. Yes, you have to pay the agency a fee, but you can still save money on hiring.
When you hire employees on your own, you need to pay to post ads. You also need to pay an employee to read resumes, interview candidates, and call references. Once someone has been hired, you have to worry about payroll, benefits, and other costs associated with hiring employees. These costs are eliminated when you work with a staffing agency.
2. Get Access to Better Workers
Do you get swamped with resumes from unqualified applicants when you post a job ad? Many businesses run into this problem. Now that people can apply for jobs with the click of a button, they may not even read the job description before they send a resume. This makes it hard for you to find quality workers.
Employment agencies have already interviewed and vetted their workers. When you work with an agency, you don't need to sort through hundreds of unqualified applicants. They've already done that for you, and they have a large pool of qualified workers for you to choose from.
3. Fill Positions More Quickly
Hiring can be a slow process. It takes employers an average of 42 days to fill an open position. When you have urgent staffing needs, you can't afford to wait nearly six weeks to fill positions.
Employment agencies can fill your open positions more quickly than you can. That's because they already have a pool of workers who are qualified and ready to start work. This means that most of the hiring process is already completed before you even call the agency. You can get your new workers within a few days.
4. Try Before You Buy
Hiring employees is a big decision. If you hire the wrong employees, you may feel like you have to keep them around. After all, if you fire them, you have to start the whole hiring process from the beginning. Few business owners have time to be constantly hiring new employees.
When you work with an employment agency in Stratford, you can try employees first. By offering temp-to-perm positions, you can test out potential employees. This is like an extended job interview. If someone doesn't perform well, or if they don't get along with others, you can easily let them go.
5. Enjoy Staffing Flexibility
If your staffing needs fluctuate greatly throughout the year, maintaining the right level of employees can be a challenge. During the slow times, you may have too many employees. This is a waste of money, and your employees will be bored with nothing to do. During the busy times, your employees will have to work overtime, and get burnt out.
When you hire an employment agency in Stratford, it's easy to adjust to these types of fluctuations. Your business can maintain an adequate level of full-time staff for the slow times. When business picks up, the staffing agency can send you enough workers to get through the rush. The workers can be easily let go once the busy period is over.