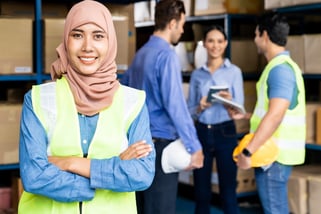 Are you looking for a new job in Stratford, Ontario? Liberty Staffing Services is hiring!
Liberty Staffing is an independent staffing agency with multiple branch locations across Ontario. We've been in business for 24 years! We help job seekers find local work. Our staffing agency offers general labour, warehouse, industrial, and office jobs in temporary, temporary to permanent, and permanent opportunities.
Here are some great jobs in Stratford that we currently have available:
Material Handlers
Rotating days and afternoons
Days: $20/hour
Afternoons: $20.60/hour
Once trained in-house on forklift, the wage will go up by $1/hour.
Utility Worker (Machine Operator)
Monday - Thursday 3:30pm - 2am
$21.73/hour (plus $0.60 shift premium)
Brake Press Operator
7am - 3:30pm
$22/hour
Apply Today!
Come in, our Stratford office is open Monday - Friday from 8am - 5pm!
190 Ontario Street
Stratford, Ontario
N5A 3H4
Or you can start our online application and complete an interview over the phone.
We look forward to connecting with you!