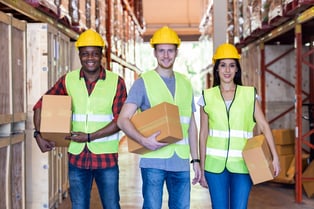 Are you looking for a great role in Stratford, Ontario or surrounding areas? Liberty Staffing has got you covered! We're currently hiring for multiple General Labour roles.
Liberty Staffing Services is an independent staffing agency with multiple branch locations across Ontario. First, established in 1999, Liberty Staffing Services connects great people with great jobs! We offer jobs in temporary, temporary to permanent, and permanent opportunities.
Here's more information about the General Labour roles that we have available.
Shifts Available:
Days, afternoon, night, rotating, straight and continental.
Wages:
$15.35 - $21.40/hour
Current Positions Available:
- Automotive Assembler
- Parts Packager
- Warehouse Worker
- Forklift Operator
- Food Packaging
- Food Processing
- Machine Operating
- Injection Moulder
- CNC Operator
- Hatchery
- Factory Construction Helper
Apply Today!
Apply to Liberty Staffing Services today! We have new positions available all the time.
Call (519) 275-2742 to apply to any of these great roles. We look forward to hearing from you!
Interested in a different type of work? Visit our website for a full list of our current job postings: www.libertystaffing.ca/job-search