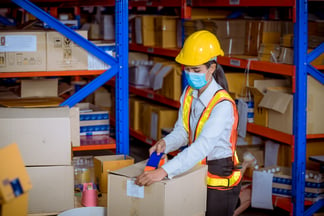 Are you looking for a great job opportunity in Stratford, Ontario? Liberty Staffing Services is currently recruiting for Light Production Associate positions!
Liberty Staffing Services is an independent staffing agency with multiple branch locations across Ontario. First established in 1999, we've been helping job seekers find suitable, meaningful employment for over 20 years!
Here's further information about the Light Production jobs that we have available.
Job Details:
Positions: Sorting, Assembly, and Packaging
Pay Rate: $17 to $17.75/hour (depending on shift)
Shifts: All shifts - Straight shifts from Monday to Friday
Job: #443305
Duties:
- Packaging parts
- Grinding
- Filing off the rough edges on parts
- Sanding metal parts
- Each part is small and only weigh 1-2lbs
- Boxes/cases can weigh up to 30lbs
Apply Today!
Due to COVID restrictions, and in order to keep everyone safe, our physical office is temporarily closed. We are available by phone or email only. If you are interested in this position, please call our office as soon as possible at (519) 275-2742.
We look forward to hearing from you! Please reference job posting #443305 when inquiring about this position.
Liberty Staffing Services connects great people with great jobs!