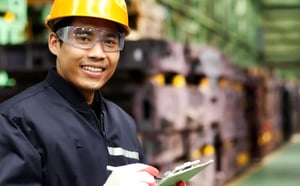 Are you looking for a job in Stratford, Ontario? Are you interested in machine operating? Liberty Staffing Services is currently hiring multiple Production Machine Operators for a large company located in Stratford!
These positions are permanent, and start immediately. We're hiring for all shifts (8 hour and 12 hour shifts), and the pay is $17.00/hour to $18.00/hour (depending on the shift).
Here's a few more details about this great career opportunity.
Job Responsibilities:
- Loading and unloading machines
- Quality checking small parts
- Meeting part quotas
- Lifting up to 25 lbs repetitively
- Other general tasks as necessary
To Apply:
If you're interested in applying to this job opportunity, contact Liberty Staffing in Stratford as soon as possible. Call us at (519) 275-2742, or apply online on our website.
Liberty Staffing Services Inc.
190 Ontario Street
Stratford, Ontario