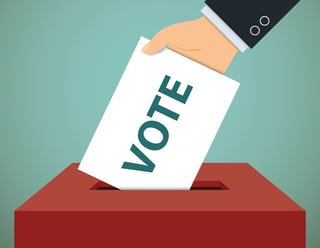 We need your votes! The Stratford Gazette is hosting a Readers' Choice contest, in which you can vote for your favourite restaurants, businesses, and services in Stratford, Ontario.
Liberty Staffing first opened in Stratford in 2003. We provide temporary, temporary to permanent, and permanent staff to office, warehouse, and industrial sectors within the area. We connect great people with great jobs!
If you have used our services to find work, or if we have provided you with workers when and where you need them, please vote Liberty Staffing for best Employment Services in Stratford! By entering the contest, you could win a Stratford City Centre gift card, valued at $25, $50, or $100! Contest is open to Stratford residents only.
To vote:
1. Click here for the survey.
2. Enter your contact information on page 1.
3. Enter in any other business/services you would like, until you reach page 4 for Professional Services. Under number 80, for Employment Service, type Liberty Staffing into the field provided.
4. Click "next" until you reach the last page of the survey, then "done" to confirm your vote(s).
Deadline to vote is Tuesday, January 31 at 11:59 p.m.
Thank you for voting for Liberty Staffing! We appreciate your support.