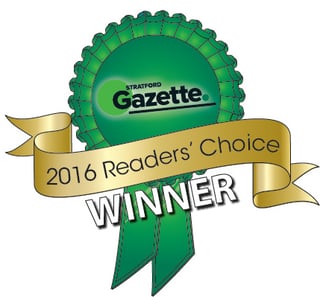 Liberty Staffing is pleased to announce that we have been voted as your Favourite Employment Agency in the Stratford Gazette Readers' Choice Awards for 2016! Thanks for voting for us! Your support is greatly appreciated.
Congratulations to our team members in Stratford, Ontario: Michelle, Megan, and Rachelle!
We have been helping candidates gain meaningful employment within Stratford and surrounding areas for 14 years. We are honoured to be voted as your Favourite Employment Agency in Stratford.
We offer job opportunities in industrial, warehouse, and office sectors. Whether you're looking for a temporary, permanent, part time, or full time opportunity, Liberty Staffing Services can help you find a job that fits your schedule. Our recruiting associates will take the time to understand your needs and requirements, to make sure that we find the perfect fit for you. Your happiness and professional success is important to us.
Or, if you're a business owner or human resources administrator in the area, and looking for staffing solutions, get in touch with us. Liberty Staffing specializes in flexible staffing logistics, which includes temporary, temporary to permanent (try before you hire), and permanent staffing. Outsourcing temporary and permanent hiring relieves you of the expense, time, and liability involved with internally managing recruitment functions. In addition to providing temporary and permanent staffing, Liberty Staffing provides the following services: comprehensive management of payroll, health and safety as well as other legislated employer responsibilities, job-specific and customized testing, and easy billing with detailed weekly invoices.
Liberty Staffing connects great people with great jobs! Contact us today.
1020 Ontario Street
Stratford, Ontario
N5A 6Z3
(519) 275-2742
1-877-302-2742